Please Note: This site is under constuction! If you come across a post that just appears to be a list of titles or one that has no images, it is in the process of being written. Come back regularly to see all the updates and new articles.
Well, This is Me!
I am a fully qualified, female driving Instructor, trading as Round the Bend. I don't shout and I won't scold you if you make a mistake. I am very patient and I have a good sense of humour. So be prepared for a few laughs now and then.
I specialise in helping the very nervous, so if this sounds like you, then I'm your man! ( well ok, woman then
).
I live in New Milton and work in between there and Bournemouth. The areas I cover are:- BH1 – BH12 plus BH23 and BH25. ( See the map below for details. )
You will also learn in a very nice, White Peugeot 208, with a manual gear box and "He-Man" dual controls. See the picture on the left.
In my spare time, which there doesn't seem to be too much of these days, I like to cycle, walk, do website stuff and craft work. Mainly knitting & crochet but also a bit of cross stitch and bead work. I have just found this daft app which shows how many miles of yarn I have knitted this year. lol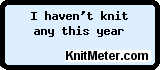 Learning?
Learning to drive doesn't have to be a daunting experience when you learn with a friendly instructor that has your best interests at heart. Someone who is patient and sympathetic to your needs will really help you to get the best from your lessons. You may be feeling very nervous about starting to learn to drive but you should soon find that your lessons are really enjoyable. You will be amazed at how quickly you improve and gain confidence.
Not Driven for a While?
Perhaps you have a full Licence and for one reason or another you haven't driven for a while. Maybe you have thought about getting back on the road but are feeling nervous about it. It is a bit like riding a bike, you don't forget you are just a bit wobbly to start with. A couple of refresher lessons will have you back on the road before you know it..
Am I Too Old to Learn?
If you want to learn or return to driving then you are probably not too old. As we get older our faculties deteriorate, so it is a good idea to consult with your doctor or optician if you think that you might have physical issues that might prevent you from driving safely. Your doctor will know if you are on any medication that might prevent you from driving. (some medication can make you drowsy ) My three oldest pupils were 69, 74 & 80 years old. (I have to say though, that these individuals held full licences but hadn't driven for several years. ) My Dad still drives at 91 and my oldest "brand new" learner to date, was 49. Why not have a go? You will soon know whether you are capable or not.